Shmack Clothing is a proven brand that brings diverse styles and interest together. Creating a collection of garments that cross over a wide variety of genres. We appeal to the next generation of fashion forward consumers that are blurring the distinctions of stereotypical style. Shmack is accepted in a widening market that includes but not exclusive to board sports, urban warriors, vagabond, disgruntled artist, ballers, vandals, rockers, MCs, militants, head-bangers and the common hustler. We have watched this concept grow from a small line of t-shirts to a thriving international clothing company in little more than a year. So get on board with this exciting new evolution of fashion.
New editions to the Shmack clothing line include limited edition tee and toys. There is four in the collection featuring "axe girl", "knife girl", "gun girl" and "bombs away" each with a matching toy.




Check out the pics below.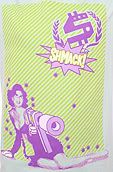 axe girl / gun girl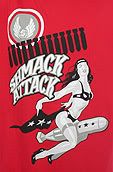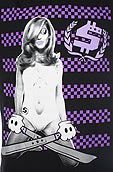 bombs away / knife girl