Its a bird.....its a plane.....its BAPE and SUPERMAN

Nigo has further pushed his bape brand and incorporated DC comics in his designs. The bape and DC comics line includes tees, sweaters and hoodies featuring four characters, Batman, Superman, Wonder Woman and The Flash. They come with matching mini superhero figurines.

There are also rumours of a line of bape and DC comics footwear to be released to match the hoodies. Only time will tell.

In the bape store in New York city the Superman and The Flash sweaters are retailing for $US351 while the Batman hoodie can be yours for $US439.

Bape & Batman Hoodie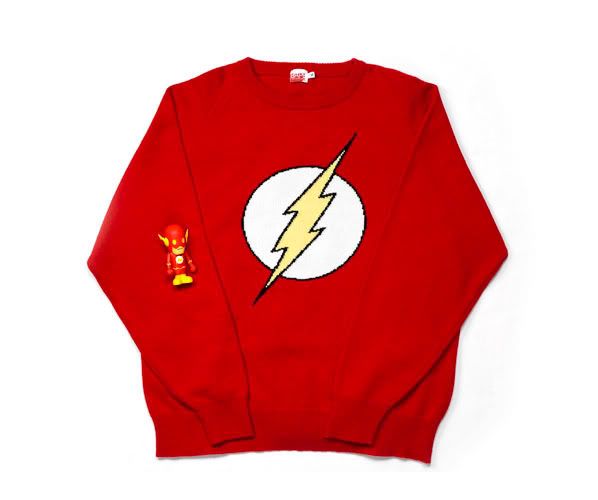 Bape & Flash Sweater
Bape & Superman Sweater