Billionaire Boys Club (BBC) and Ice Cream are both clothing brands created by Pharrell Williams, an American music producer, rapper and song writer in collaboration with Nigo, who created A Bathing Ape or Bape. Billionaire Boys Club and Ice Cream apparel is produced in limited numbers in Japan and is only available to a handful of individually picked retailers around the world.

Billionaire Boys Club are best known for their dollar and diamond all over print hoodies and running dog logo as well as the astronaut and rocket.

Reebok in collaboration with Ice Cream released an Ice Cream sneaker line. Ice Cream Reebok board flips have been released as Ice Creams skateboard kicks. Pharrell was created his own skateboard team called "Team Ice Cream" consisting of Terry Kennedy, Cato Williams, Jimmy Gorecki, Kevin Booker and Jacob Walder. They represent "real street skating".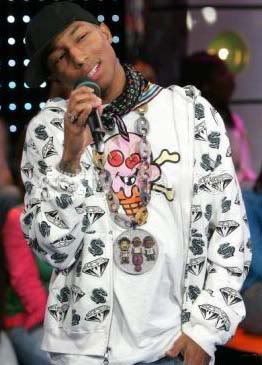 Pharrell Williams wearing Ice Cream t-shirt and BBC dollar and diamonds hoodie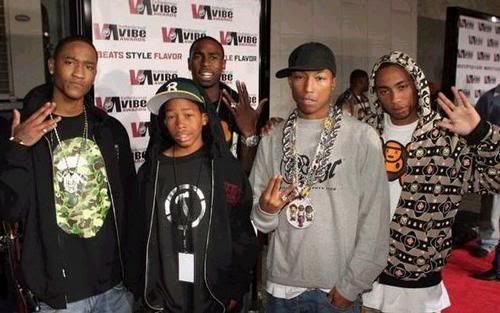 Team Ice Cream