BAPE or A Bathing Ape is a Japanese clothing company started in 1993 by Nigo (real name Tomoaki Nagao). It originated as a T-shirt brand in the Harajuku area of Shibuya in Tokyo, becoming one of the first Japanese streetwear brands. The brand was launched out of a tiny Harajuku storefront called "BUSY WORKSHOP". Bape's logo and themes are derived from the original Planet of the Apes movies, while the brand's name is based on a common Japanese saying, "bathing in lukewarm water", describing the comfortable lifestyle of today's youth in Japan.
Bape's main focus is on clothing and produces a variety of clothing items, including but not limited to: shirts, polos, sweatshirts, parkas, jackets, denim, and most notably, "Bape Stas," a shoe very closely resembling the Nike Air Force One.
Nigo has grown his brand far beyond the walls of his backstreet clothing store and underground identity. BAPE is now not just a clothing line but also a chain of stored extending internationally to Hong Kong, London and New York as well as a hair salon, record label, galler, cafe and even the limited edition BAPE pepsi can.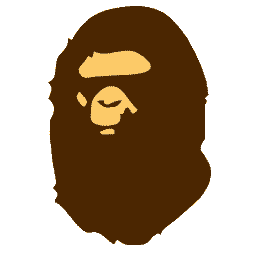 bape logo
Limited edition bape pepsi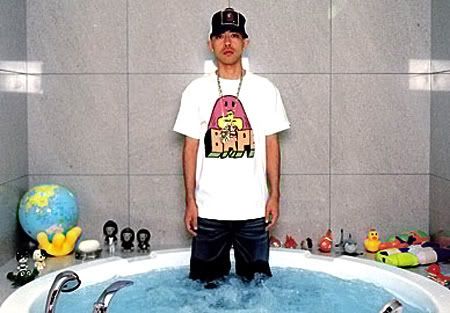 Nigo