CLH- Creating Limitless Heights is a new underground urban men's clothing label specializing in jeans and hoodies. They offer hoodies featuring Marvel characters such as Spiderman and Wolverine. CLH attempts to break boundaries and push the limits of underground designs by featuring faces of Jesus on their hoodies, unlike any other label. Other designs include hoodies featuring famous rappers such as Tupac, Notorious BIG, Nas and Jay Z.

From CLH about CLH:

"CLH introduces the infinite possibilities of creating and styling the masses; we stand as the new leaders in street outfitters in the purest form. We strive to create innovative designs that reflect the unique "expressions" that are loudly spoken from the most intricate parts of the "streets".
The lifestyles of Hip Hop culture are thoroughly embedded in the streets, which gave life to CLH. This culture is now rooted across the continents. We dedicate ourselves to deliver an individual's expression by creating visuals that speak for them on a universal language that can be shared in an ever-expanding culture.

As the streets continue to evolve and create aspirations of Hip Hop clothing, CLH will continue in being innovative with new concepts in garment making techniques.

Our goal here is to represent each and all of you who breathe Hip Hop in the most honorable manner. You are the streets therefore you are the essence of the culture and we are just one-way to represent that essence."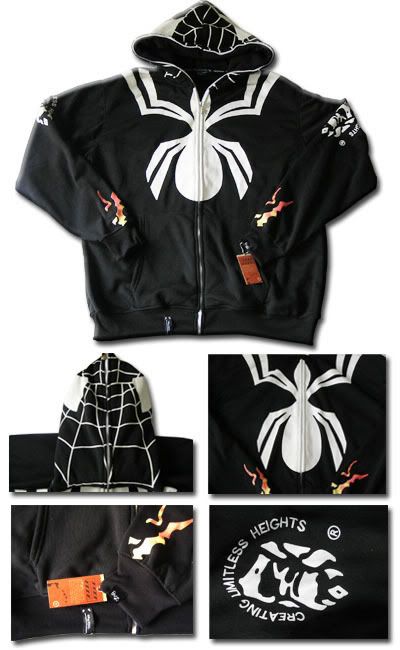 CLH spiderman hoodie